The Quest: Women's summer study
May 31st - June 28th, 2018
$0
Join us for the Women's Summer Study. We will meet together on the first and last weeks for a dvd teaching and fellowship.
Spend 5 weeks this summer reading scriptures and journaling through your adventure to seek and know God more intimately.
You can purchase the study journal from Lifeway or we can order a copy for you, if you choose to add-on the book to your registration.
College Age Group Kick-off
June 10th, 2018
Freedom in Christ: Men's Study of Romans 3-8
June 24th - August 12th, 2018
This is a verse-by-verse study for men of Romans 3-8, facilitated by several gifted teachers. This Bible study will help men understand key principles of living the Christian life and the journey of wholeness and freedom in Christ.
Prepare2b1
July 8th - August 19th, 2018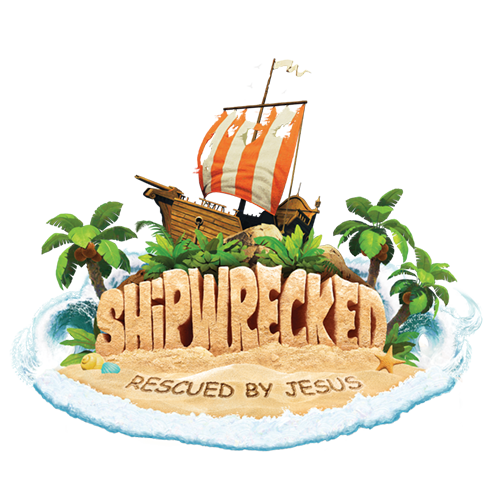 Vacation Bible School (VBS)
July 9th - July 13th, 2018
$0
Shipwrecked: Rescued by Jesus
Monday July 9 - Friday July13 9am - Noon for children entering 1st grade through children entering 5th grade
T-shirts and CDs available for pre-order when you register before June 15th. After that, limited quantity and size selection will be available for purchase at VBS.
Volunteer to help at VBS at one of several stations, such as bible story, or games, in childcare to help watch the children of other volunteers who are serving, or as a crew leader who connects with a small group of 5 kids as they are on this adventure learning about how Jesus rescues us! Childcare for infants through entering K will be available for the children of volunteers. Questions - contact Amy Houston, VBS Director, coachalh@me.com 440-537-1527.
Your Donations to help make VBS spectacular are greatly appreciated - we need anything from old towels to plastic baggies to pool noodles to crackers.
Conquer Series: Battle Plan for Purity (Fall 2108)
September 4th - October 30th, 2018
$30
Conquer Series is a CONFIDENTIAL life-changing resource that provides insights from top Christian leaders who lay out biblical strategies and scientific facts to help men overcome the lure of pornography and sexual sin. This powerful DVD-based group experience is 9 weeks long and it's not just about behavior modification, but heart transformation. Space is limited. The cost is $30 for the two workbooks.