Summer Family Focus Series
June 20th - August 15th, 2018
Guest speaker, Bob Ostrander, will present three separate sessions to show you how you can plan ahead and save through these life-changing seminars. In 2005, he created a system called Saving Without Sacrifice to help people reduce expenses saving, on average, $200-$800 per month without lifestyle changes.
Heritage at 4th Friday
June 22nd, 2018
4th Fridays is a community celebration sponsored by Mount Carmel St. Ann's and it is held on the Fourth Friday of each month, April through September, in Uptown Westerville! Attendees get to enjoy 100-plus street vendors, food carts, live entertainment, kids' activities, extended hours in the Uptown shops and much more! Heritage has committed to participate 3 times in 2018, April-June-August.
Please read all of the details below before registering.



There are 2 ways to participate:

(1) Staff the Heritage Tent (Near the NE corner of East College & State St.)

• Distribute Heritage information cards to those who are interested
• Inflate and handout balloons to kids…. Adults also if asked
• As an act of kindness, handout a small bottle of water
• 45 minute shifts are set-up for those willing
• You may choose a shift to serve by registering
• Shifts begin at 6:00pm | 6:45pm | 7:30pm | 8:15pm

(2) Group Prayer-Walk
• Gather in small groups of 3 - 4 people
• Walk and pray over the event, the local businesses, and the community as a whole
• Registered groups will be provided prayer prompts
All registered individuals will receive a reminder email with information regarding parking and the Heritage Tent Location.
A setup and teardown team is needed. Please contact Wayne Benson at 614-898-9412 x617 if you can help.
Please let us know if you're planning to come to 4th Friday on June 22nd by registering. We want to get a estimate of the number of participants for planning purposes. (For tracking purposes, please register each family member separately, individually, one at a time - refrain from adding multiple family members to a single registration)
Heritage will also be present at the August 24th community celebration as well.
Freedom in Christ: Men's Study of Romans 3-8
June 24th - August 12th, 2018
This is a verse-by-verse study for men of Romans 3-8, facilitated by several gifted teachers. This Bible study will help men understand key principles of living the Christian life and the journey of wholeness and freedom in Christ.
The Quest: Women's Summer Study
June 28th, 2018
$0
Join us for the Women's Summer Study. We will meet together on the first and last weeks for a dvd teaching and fellowship.
Spend 5 weeks this summer reading scriptures and journaling through your adventure to seek and know God more intimately.
You can purchase the study journal from Lifeway or we can order a copy for you, if you choose to add-on the book to your registration.
20-Something "Kickin' It With Friends"
June 30th, 2018
Westerville Parks & Rec First Annual "Kickin' It with Friends" inclusive kickball event for differently abled kids and adults. The event will be at Hoff Woods Fields with kickball teams made up of individuals ages 16+. There are many opportunities to help, you don't have to play kickball if you don't want to. For questions or to volunteer, email Lindsay Buis, lindsay.buis@westerville.org or call 614-901-6501.
Prepare2b1
July 8th - August 19th, 2018
College Group
July 8th, 2018
If you want to grow in your relationship with Jesus, you need intentional relationships with people who have the same goal - and our college group is a great place to find just that. Come circle up with us and be Known, Valued, and Connected.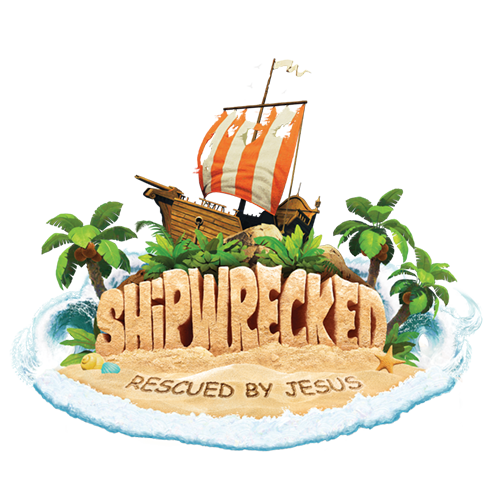 Vacation Bible School (VBS)
July 9th - July 13th, 2018
$0
Shipwrecked: Rescued by Jesus
Monday July 9 - Friday July13 9am - Noon for children entering 1st grade through children entering 5th grade
T-shirts and CDs available for pre-order when you register before June 15th. After that, limited quantity and size selection will be available for purchase at VBS.
Volunteer to help at VBS at one of several stations, such as bible story, or games, in childcare to help watch the children of other volunteers who are serving, or as a crew leader who connects with a small group of 5 kids as they are on this adventure learning about how Jesus rescues us! Childcare for infants through entering K will be available for the children of volunteers. Questions - contact Amy Houston, VBS Director, coachalh@me.com 440-537-1527.
Your Donations to help make VBS spectacular are greatly appreciated - we need anything from old towels to plastic baggies to pool noodles to crackers.
Elder & Staff Family Potluck
August 11th, 2018
An end of summer potluck on Saturday, August 11, immediately following the Saturday night service for Elder and Staff Families
Conquer Series: Battle Plan for Purity (Fall 2108)
September 4th - October 30th, 2018
$30
Conquer Series is a CONFIDENTIAL life-changing resource that provides insights from top Christian leaders who lay out biblical strategies and scientific facts to help men overcome the lure of pornography and sexual sin. This powerful DVD-based group experience is 9 weeks long and it's not just about behavior modification, but heart transformation. Space is limited. The cost is $30 for the two workbooks.